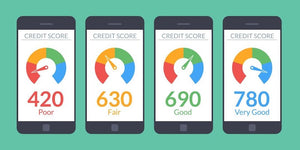 Boost Your Credit Within 45 Days!
Credit score monitoring is one of the most powerful tools you have in life. A good credit score opens doors to credit cards, auto loans, home mortgages, and more savings. Because of its value, your credit score is often under inquiry for important decisions which is why credit monitoring is one of the best assets you can have to protect your financial well-being.
All credit repair clients must have an active credit monitoring account with www.mycredit.rocks
Basic: This plan covers unlimited challenges of inquiries, personal information and collections. (This does not include medical bills)
Standard: This plan covers all of the basic plan plus late payments, student loans, medical debt and charge-offs.
Premium: This plan covers the basic and standard plan as well as any third-party reporting agency disputes.